Three ways to winter-proof your business!
H 
arsh winters are a fact of life for businesses in upstate New York. While we've been lucky so far this year, the bitter cold and snow can pay us a visit at any time.
When winter does arrive, it's doesn't need to put a damper on your day! Follow these easy tips to keep your business clean, safe and productive!
1. Promptly clear snow and ice from main entryways and parking lots.
Keeping the exterior entrance of your business clean and clear is a key first step in keeping the inside of your business clean. Otherwise, you'll be playing an unending game of vacuuming up dirt & grime that's being dragged into your office. It's also a great idea to have a place for you and your employees to clean off their shoes to prevent advanced aging and damage to your carpets. This brings us to our next tip…
2. Set aside an area for employees and guests to clean the debris from their shoes. (outdoor-horse hair shoe brush, indoor-area rug).
Putting out welcome mats is a great way to focus external dirt and debris to own central location. Almost as important as having a mat there, is keeping it clean! Otherwise you will just end up another source of dirt that can spread around the office.
There are some great mats available online and we can also provide you with some recommendations for which mats can stand up to heavy abuse while still looking presentable.
3. Maintain good air quality by having your HVAC system serviced & frequently vacuuming and dusting those hard-to-reach places.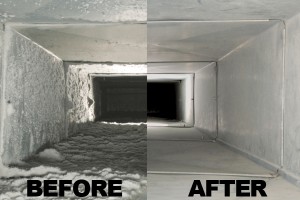 It's easy to forget those areas that we don't see everyday. However, just because we don't see the dirt & dust doesn't mean it's not important. A clean Heating, Venting & Air Conditioning (HVAC) system is important for the general health of the people in your office and for the efficient functioning of your climate control system.
Some other important areas to keep clean are the spaces behind electronic equipment such as printers, computers and monitors. As you know from home cleaning, these devices are magnets for dust and their location makes it tough to clean on a regular basis.
---
Following these above tips will go a long way to keeping your office clean, safe and ready for business!  The last thing you want is to present yourself as unprofessional or have a client slip and fall on an unkept entrance. If you find yourself too busy running your business to tackle these or other office cleaning tasks, don't worry! April Fresh Cleaning offers reliable, high-quality and extremely competitive pricing on a wide array of cleaning services. Contact us today for a free, no-obligation quote!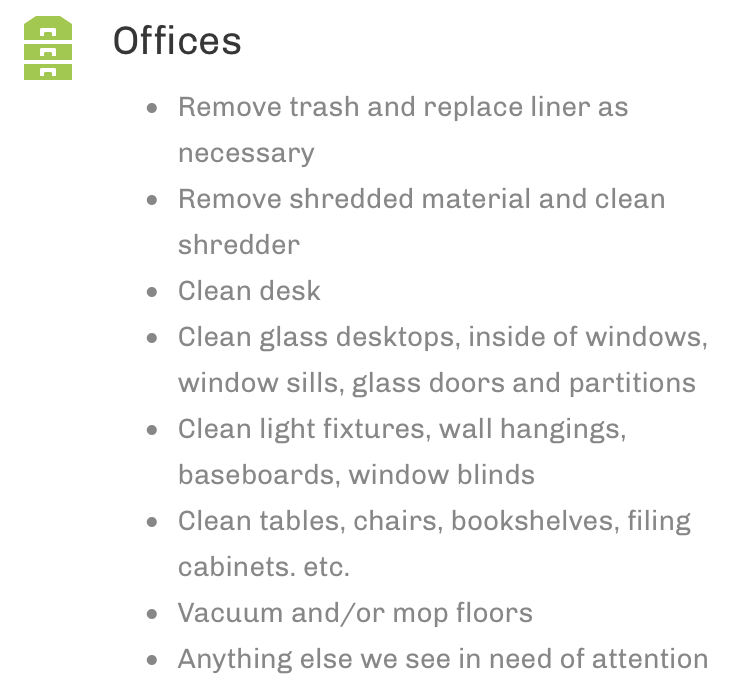 1. Cost Effectiveness
It is more cost effective to pay your employees to do their job well and not have them worry about constantly keeping the workplace clean. When schedules become busy, cleaning is one of the first things to go.We provide all the necessary equipment and supplies to clean your office on a regular basis.
2. Improve Employee Moral

Moral in the workplace can start to sink when the work environment is not up to par. Having a clean office can sometimes boost an employee's efficiency, bringing it closer to maximum levels.
3. Refine your image: 
Clients will be greeted by a warm and clean environment, allowing them to concentrate on your services and increasing their confidence in you.
April Fresh is a dependable and very thorough cleaning service. Of course when you are letting someone into your place you want to feel like that people there are trustworthy and treat your possessions as if they were their own. April and her staff do exactly that in addition to "going the extra mile" in cleaning the "difficult to get to" areas of our place. Lastly I think it is important that she asks for feedback to ensure that she is doing the job sufficiently to meet your specific needs. Overall, an excellent organization. Rich C. Saratoga Springs 
---
Blog references: